ANNOUNCEMENTS
Party & Picnic Food Fest!
NO ONE LOOKS BACK ON THEIR LIFE AND REMEMBERS THE NIGHTS THEY GOT PLENTY OF SLEEP......So Let's Party!!!
The Sixty Niners of Horlick High School are 69 going on 70 and will be gathering at The Beer Garden at the Caledonia-Mount Pleasant Park in Franksville on August 21st from 3pm-8pm or until the last one stumbles out.
The Beer Garden has mainly craft beer, wine, White Claw, root beer & water for sale. (All alcohol must be purchased at the Beer Garden)
Locally famous, Danny's Meats & Catering will have their "picnic" style menu including brats, burgers, hot dogs, delicious homemade potato salad, Texas style baked beans, fresh cut fruit salad & homemade cookies, all for $18 per person. Alternate or additional food options will be an onsite food truck, probably tacos or you can bring your own.
Danny's will start serving around 4:00 pm with live entertainment starting at 6:00 pm.
Bring your lawn chairs and any other picnic comforts you like.
Join your classmates for a great day of fun, food & entertainment.
We will cap off the day with a large birthday cake featuring 70 lite candles! Well OK, maybe just one candle.
Save the date and lets us know you are coming .....
Registration is open! Deadline to order food from Danny's is August 7.
Please spread the word among classmates. It will be so fun to see everyone!
Thank you to Cher Aude Fritchen and John Garbo for their work in organizing this event!
THIS WEBSITE
This website is here to stay! We have prepaid until 2024, thanks to our generous fellow alum. As long as there are classmates to interact, we plan to keep this site alive. We have reconnected...let's keep it that way!
If you see any friends or acquaintances on the missing list, please give them a nudge to join our website. They will enjoy the banter, the photos, and the fun.
This is not a Reunion website, it is OUR class website. No need to join classmates, alumni class, or any of the others. This is our home. It is free and will remain so. (We may ask for donations in years to come, but never a charge to participate.)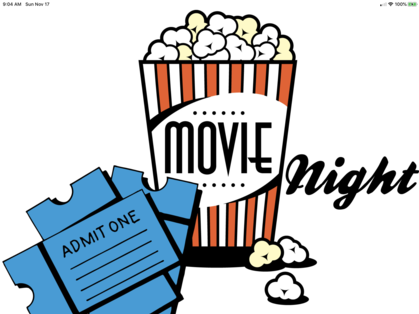 Bravo Bravo! You are in the movies! And Raines did an excellent job of capturing you, the beautiful evening, and the overall vibe of the event. I loved it as I did not get to talk to everyone and I learned some new things. I saw people that I never got a chance to see! It is a 2 hour+ video with many interviews from Friday and Saturday. If you want to get your copy, you still can purchase one, Raines Video Productions, Portland, OR. $33.95 with shipping. 1-503-274-9635. If you did not make it to the reunion, I think you will enjoy seeing your friends and hearing all the memories.
Welcome to our Class page! If this is your first visit, click on the area for "First Time Visitors" to find your way. We are having so much fun, reconnecting, reminiscing, and making new friends...jump right in! This is our home from now on, so let's keep this page lively for years to come!
CLICK HERE for all photobooth pictures and class pictures: https://davidcharlesproductions.pixieset.com/classof1969/
CLICK HERE for link to Bill Driscoll's pictures https://www.amazon.com/photos/shared/GBvdsdANSfuPHM2bLmGWag.rQP6a7MYS97Fi9TogvnVQb